The Tropical Hurricane Season 2016 in the Caribbean and Dominican Republic
The 2016 tropical hurricane season officially started in the Atlantic Ocean on June 1st 2016 and will end on November 30th 2016, according to the World Meteorological Organization.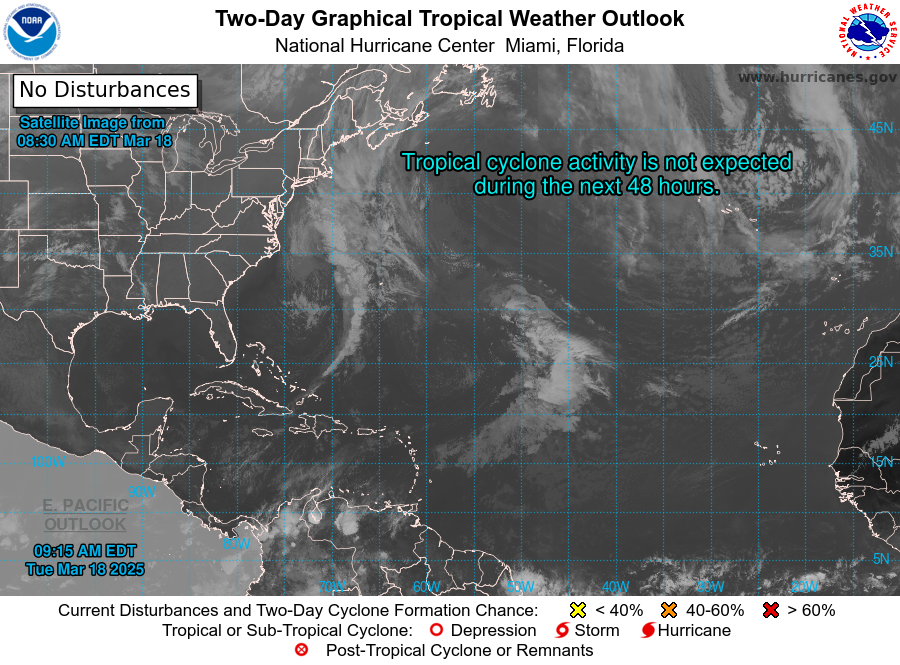 This satellite picture is provided by noaa.com (www.noaa.com)
Last update on 09.30.16 - 8.00a.m.
---
Hurricane Matthew - Level 2
Watches and warnings
The government of Curacao has discontinued the tropical storm watch for Curacao.
Summary of watches and warnings in effect
A tropical storm watch is in effect for :
Aruba
Colombia/Venezuela border to Riohacha
Interests elsewhere along the coasts of Venezuela and Colombia should monitor the progress of Matthew. Interests in Jamaica, Hispaniola, and eastern Cuba should also monitor the progress of Matthew. A Hurricane Watch may be required for Jamaica later today.
At 800 am AST (1200 utc), the center of Hurricane Matthew was located by an Air Force Reserve hurricane hunter aircraft near latitude 13.8 north, longitude 70.3 west. Matthew is moving toward the west-southwest near 14 mph (22 km/h).
A turn toward the west is expected later today, and this westward motion with a decrease in forward speed are forecast through Saturday. A turn toward the northwest is expected Saturday night or Sunday.
Data from the aircraft indicate that maximum sustained winds have increased to near 105 mph (165 km/h) with higher gusts. Additional strengthening is forecast during the next 48 hours, and Matthew could become a major hurricane later today or tonight.
Hurricane-force winds extend outward up to 45 miles (75 km) from the center and tropical-storm-force winds extend outward up to 185 miles (295 km).

This satellite picture is provided by wunderground.com (www.wunderground.com)

This satellite picture is provided by wunderground.com (www.wunderground.com)

This satellite picture is provided by wunderground.com (www.wunderground.com)

This satellite picture is provided by noaa.com (www.wunderground.com)

This satellite picture is provided by noaa.com (www.wunderground.com)

This satellite picture is provided by noaa.com (www.wunderground.com)

This satellite picture is provided by wunderground.com (www.wunderground.com)
---
Sector Atlantic and Central America
This satellite animation is offered by AccuWeather.com (www.accuweather.com)
Sector Caribbean, Atlantic and Central America

This satellite animation is provided by Wunderground.com (www.wunderground.com)

This satellite picture is provided by weatherphotos.com (www.weatherphotos.com)
Hurricane's Boulevard

This satellite picture is provided by noaa.com (www.noaa.com)

This satellite picture is provided by noaa.com (www.noaa.com)

This satellite picture is provided by noaa.com (www.noaa.com)
Current Sea Surface Temperature Analysis

This satellite picture is provided by hamweather.net (www.hamweather.net)
2015 Storms Archive

This satellite picture is provided by wunderground.com (www.wunderground.com)
2016 Storms Archive

This satellite picture is provided by wunderground.com (www.wunderground.com)