The Tropical Hurricane Season 2016 in the Caribbean and Dominican Republic
The 2016 tropical hurricane season officially started in the Atlantic Ocean on June 1st 2016 and will end on November 30th 2016, according to the World Meteorological Organization.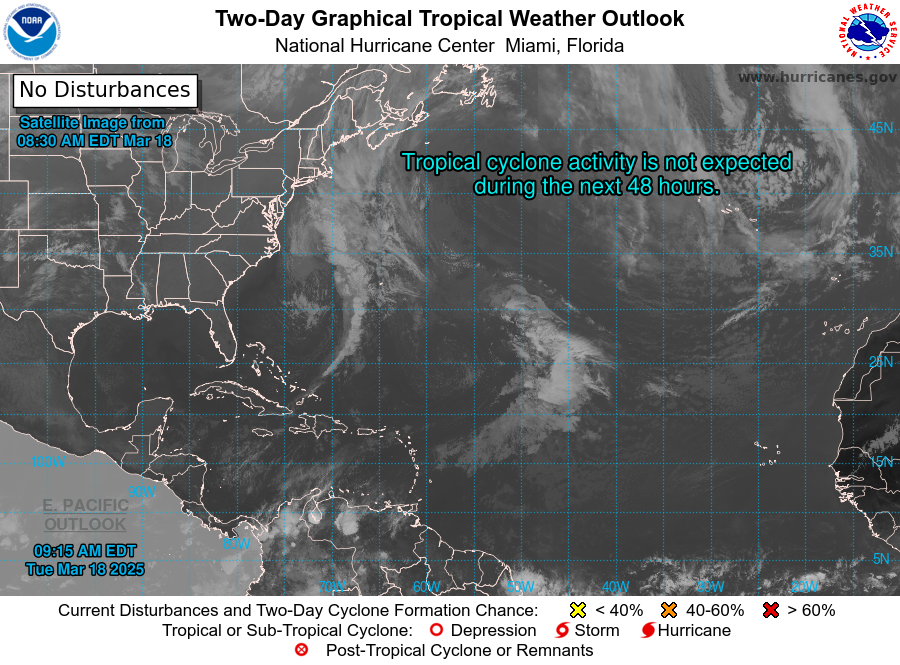 This satellite picture is provided by noaa.com (www.noaa.com)
Last update on 10.20.16 - 8.00a.m.
---
1- Low Pressure 50%
An elongated area of low pressure located a couple of hundred miles northeast of the Central Bahamas is moving northwestward at about 10 mph. This system has become slightly better organized since yesterday, and it could still become a subtropical or tropical cyclone before it merges with a cold front over the western Atlantic Friday night.
Regardless of development, locally heavy rainfall is possible over portions of Hispaniola today.
Formation chance through 48 hours, medium, 50 percent
Formation chance through 5 days, high, 50 percent
---
Sector Atlantic and Central America
This satellite animation is offered by AccuWeather.com (www.accuweather.com)
Sector Caribbean, Atlantic and Central America

This satellite animation is provided by Wunderground.com (www.wunderground.com)

This satellite picture is provided by weatherphotos.com (www.weatherphotos.com)
Hurricane's Boulevard

This satellite picture is provided by noaa.com (www.noaa.com)

This satellite picture is provided by noaa.com (www.noaa.com)

This satellite picture is provided by noaa.com (www.noaa.com)
Current Sea Surface Temperature Analysis

This satellite picture is provided by hamweather.net (www.hamweather.net)
2015 Storms Archive

This satellite picture is provided by wunderground.com (www.wunderground.com)
2016 Storms Archive

This satellite picture is provided by wunderground.com (www.wunderground.com)